Yacht Tour Cirali - Kekova
Yacht trips are made from Çıralı to Kekova every day during the summer period.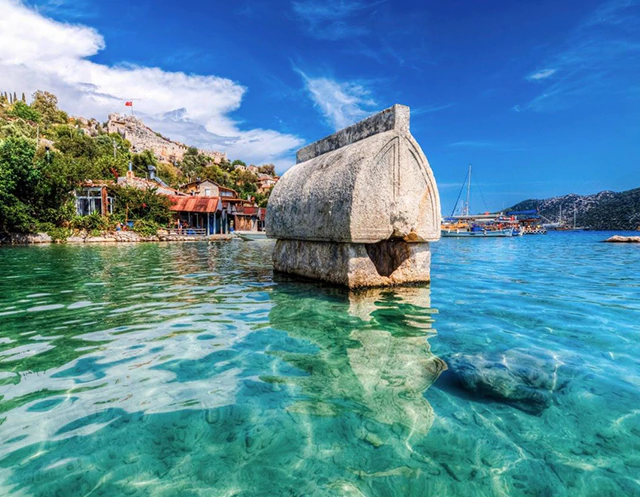 With yachts departing from Çıralı beach;
It is within a distance of Kekova, where you can go and return for a day, and it has a rich historical structure. Kekova peninsula, which has many historical ruins and artifacts, is a must-see tourism spot. Kekova boat tour adds color to your holiday with its Roman baths, ancient theatre, sarcophagi emerging from the waters, ancient ruins under the sea and countless beautiful coves.