Lycian Way
It is a walking route created by marking and mapping some of the paths in the Teke peninsula, which starts from Fethiye and extends to Antalya and was called Lycia in history. Lycian Way, which started to work in 1992, was put into service by Kate Clow in 1999.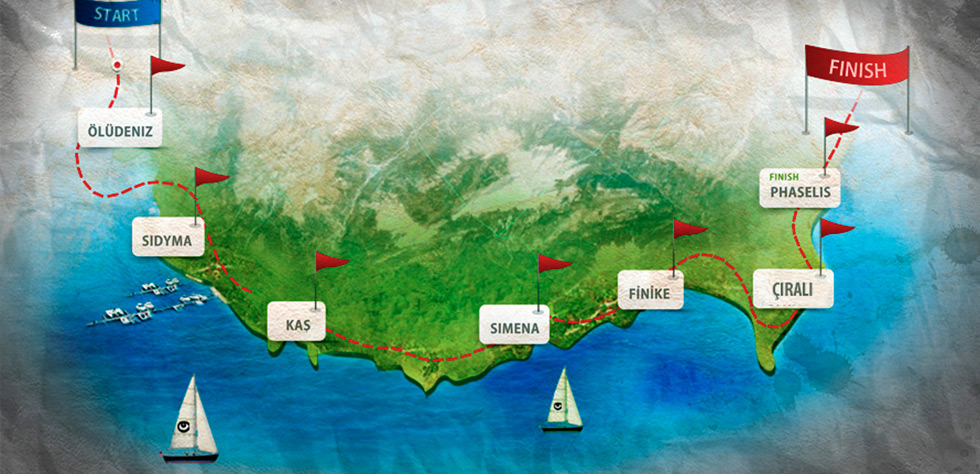 It is listed as one of the top 10 long-distance hiking routes in the world by various sources. The view of Gelidonya Lighthouse on the track was chosen as the most beautiful view of Turkey in 2007. In addition, the first underwater excavation in the world where a whole ship could be excavated was carried out in the American Bay, which can be seen from this region.
Accommodation is available in the settlements on the track. The entire track is marked and maintained by sponsoring organizations and volunteers.
In the first part of Lycian Way, Uzunyurt (Faralya) Village, Dodurga Village, Sdyma, Pınara - Letoon - Xanthos cities and Patara, an old port area with its fine sands, are located. The second part includes Antiphellos, Apollonia, Simena, Myra, Limyra, Rhodiapolis, Gagai, Melanippe, Gelidonia, Edrassa, Olympos, Chimaera and Phaselis.